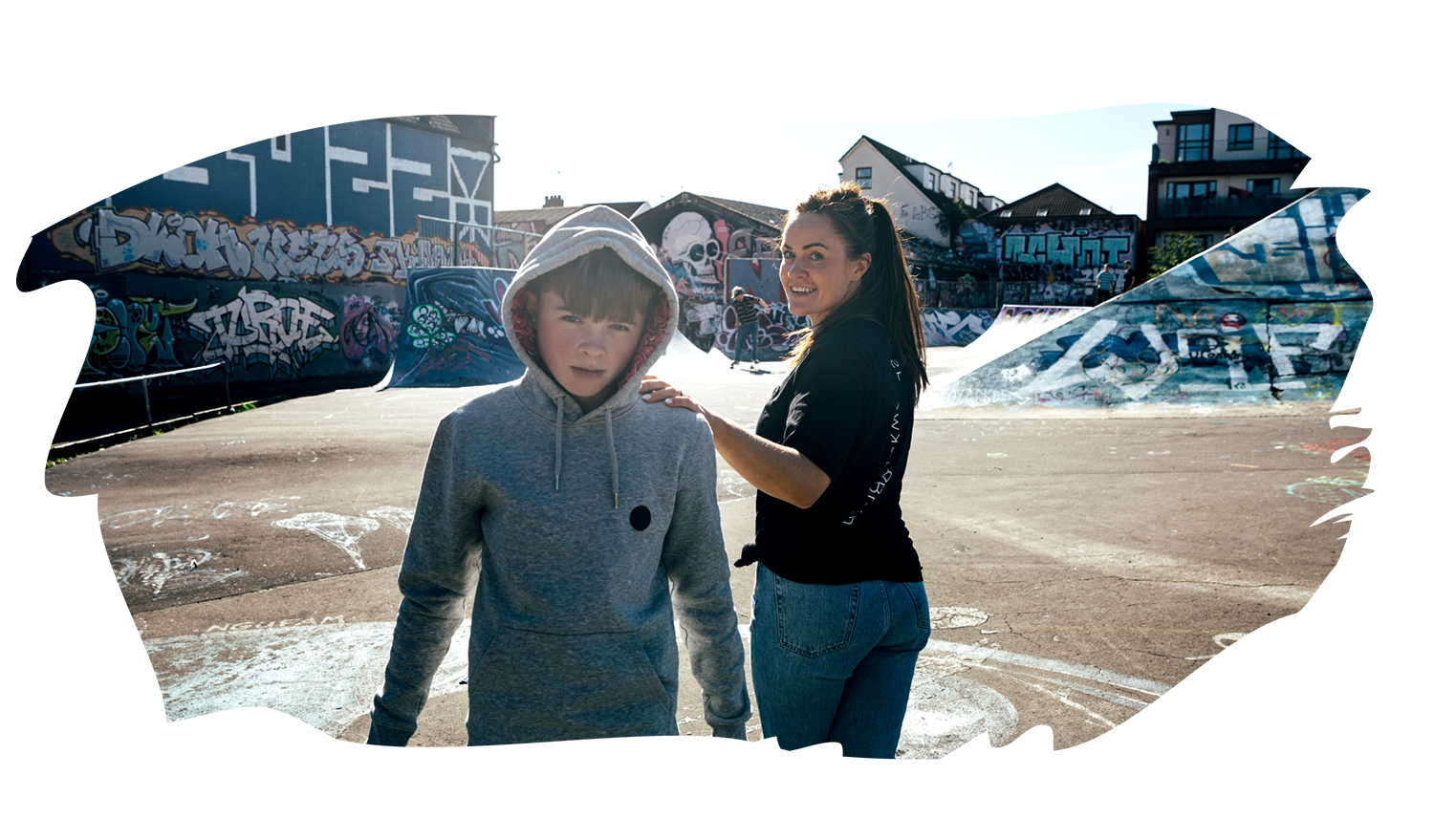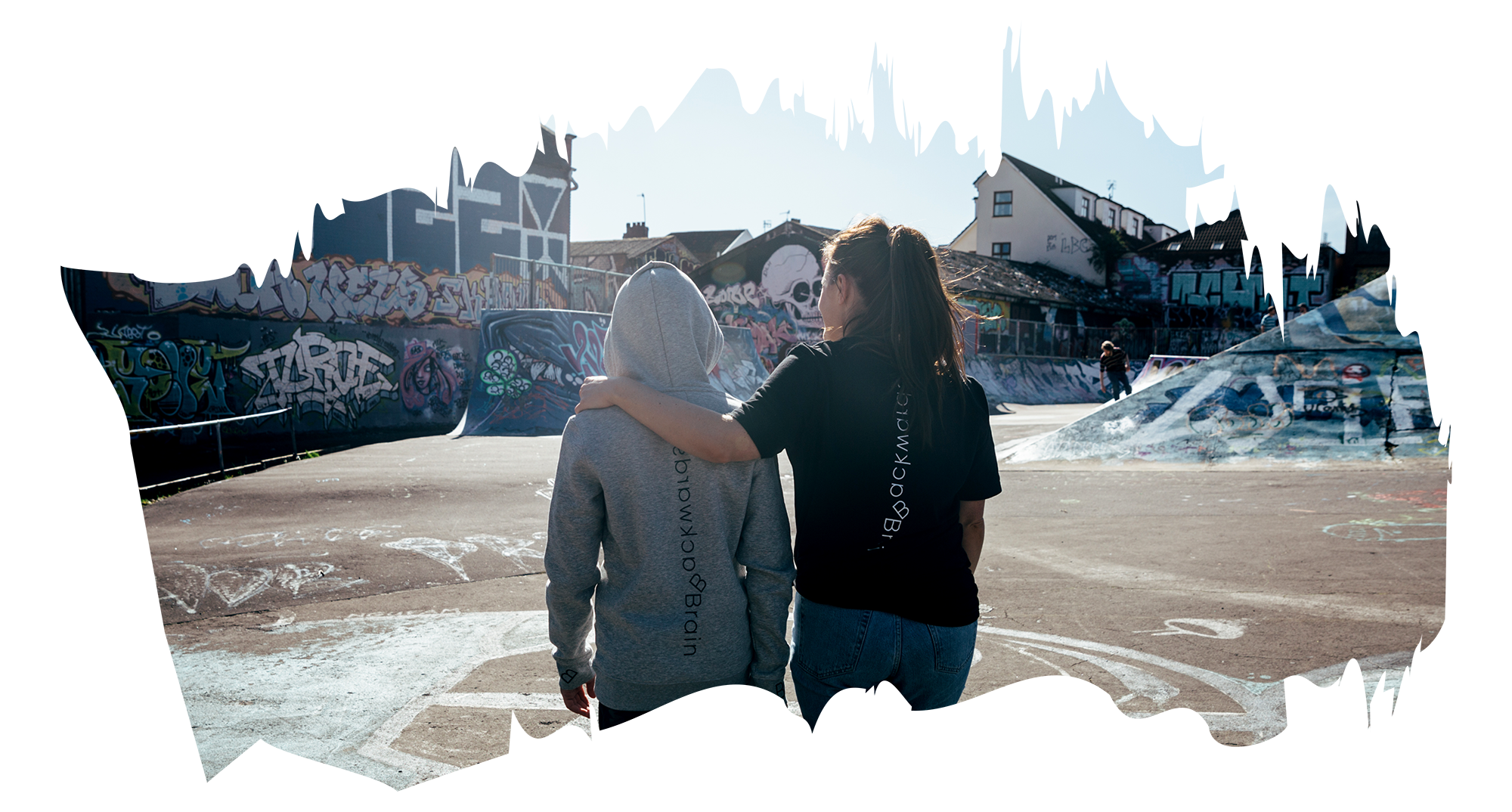 Backwards Brain is here to scrap the size stigma.
We produce high-quality, designer clothing that breaks the mould.
Street style without the irrelevant sizes. Clothes that fit YOU...not your age bracket.
The ethos
Love designer clothes but fed up with being made to feel inadequate when it comes to sizing? We're here to sack off the stigma of age brackets and irrelevant sizes.
We're passionate about improving adolescent mental health.
Generic clothing sizes and labelling can have a huge impact on your self esteem. Young adults have enough to worry about, without clothes-shopping adding to the stress.
So we're here to change all that.
We've developed a fresh new labelling system that reflects your individuality. It's time to celebrate what's special and unique about us. It's time to #bemorebrain.
The brains
Cat launched Backwards Brain with her teenage son Leo, in 2019. Leo's physically smaller than most of his peers and really struggled to find decent clothing to fit him, which had a big impact on his self confidence. He got sick of being labelled by clothing brands, so together they decided to do something about it.

The name
The brilliant brand name was entirely Leo's brainchild. He explains: "Not everyone's brains and personalities work the same way - for some of us, everything in life can feel a bit backwards. Sometimes it feels like I don't function the same way as everyone else and must have a backwards brain. This was made worse whenever I tried to buy clothes - I could never find designer clothes I liked that actually fit me properly, or I had to buy kids' sizes or stuff that was poor quality. So mum came up with the idea for launching a new clothing range and I came up with the name."
Purchase with purpose
Ever been made to feel like you might have a backwards brain?
Ever felt like you're not exactly normal, or you don't quite fit in?
We have. So adolescent mental health is key to our ethos.
It's part of the reason the Backwards Brain brand was born. And it's the reason we give 5% of our profits to supporting Off The Record (OTR) Bristol.Backwards Brain founders Cat and Leo have first-hand experience of OTR and their services, so they wanted to give something back to this incredible organisation.
Cat explains: "Supporting Off The Record was 100% Leo's idea. He founded the business with me, came up with our brand name, and - as he had invaluable support from the charity last year - he really wanted to give something back.
"When we started our research for Backwards Brain, we soon found out that sizing wasn't just a problem for Leo - it's an issue for loads of young people stuck between Junior and Adult sizes. They're bored of being labelled (literally) by the size of their clothes and are fed up of being made to feel self conscious.
"It's a ridiculous situation - last time we checked, everyone was different. So clothing labels should reflect this. Body size and appearance can have a real impact on adolescent self esteem and mental health, especially in the age of social media, and young people already have more than enough to worry about."
Off The Record isn't just an empowering and inspiring charity providing mental health services, it's a movement - supporting, promoting and defending the mental health, rights and social positions of young people. They predominantly help 11-to-25-year-olds in Bristol and South Gloucestershire. Their projects and services are all designed in collaboration with the very people they serve, and delivered by a team of super-friendly staff and volunteers.If you or any young people you know are struggling with anxiety, depression, or other mental health issues, OTR can help.